CAVITY WALL INSULATION REMOVAL
Slate Insulations have an effective process of extracting ineffective cavity wall material in properties with cavity wall problems.
Cavity Wall Insulation Removal
Slate Insulations Ltd. provide a specialist cavity wall insulation removal service, after dampness and condensation have damaged the walls. Our process, carried out by qualified staff, offers the best way of returning the customer's property back to its original condition.
Once wet, old insulation material breaks down, becomes sodden and clumpy, therefore, rendering it inefficient. This inefficiency means that heat is lost through the walls, decreasing the warmth in the home resulting in using more heating/electricity.
If Slate Insulations were to extract the ineffective material from the walls and dry out the walls, we could replace the material for free (in most cases). The new insulation comes with a 25 year guarantee giving the customer peace of mind that their house will be efficiently insulated for years to come.
To guarantee that our process is effective, all of the old material will need to be removed (not just from the damaged wall).
This extraction process is by far the quickest, cheapest and most effective way of returning the property back to its original condition before the walls were damaged by damp.
Qualified Surveyor
Once we have been contacted about damaged cavity wall material, we will send a qualified surveyor to the property to assess the damage and the material that needs to be extracted. This is usually done by drilling a small hole in the damaged wall and inserting a boroscope to have a look inside the cavity. Once the assessment has been completed and consent is given then a convenient date is agreed to start the extraction. It takes on average 1-3 days to complete the extraction process. After extraction, a two week natural drying time is then recommended before re-installing new cavity wall material. From start to finish, an average lead time for the whole process would be 4 weeks.
Slate Insulations provide a high quality, cost effective and less intrusive service to the customer.
Quality Policy Slate Installations Services Ltd are committed to:
Successfully removing cavity wall insulation where old material is defective.
Providing customers with high quality Installation and extraction services which meet customer requirements and are fit for purpose.
Operating the business to the systems required by regulating bodies.
Promoting the culture of continual quality improvement.
Controlling the supply, installation/extraction and completion of all projects.
Promoting quality management systems and implement internal auditing, correction and preventative action.
Providing customers with a clear idea of the cost of cavity wall insulation removal.
Highest quality of service giving complete peace of mind and guaranteed results.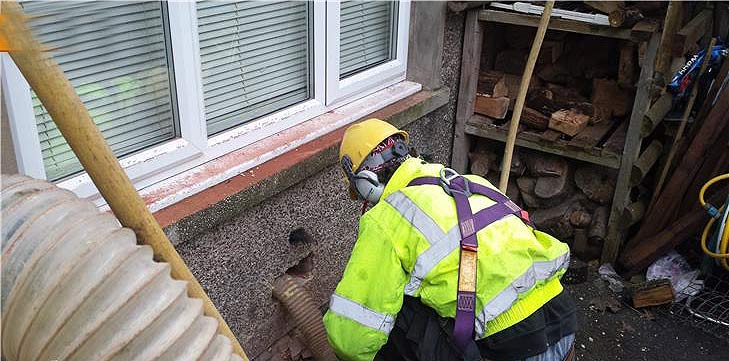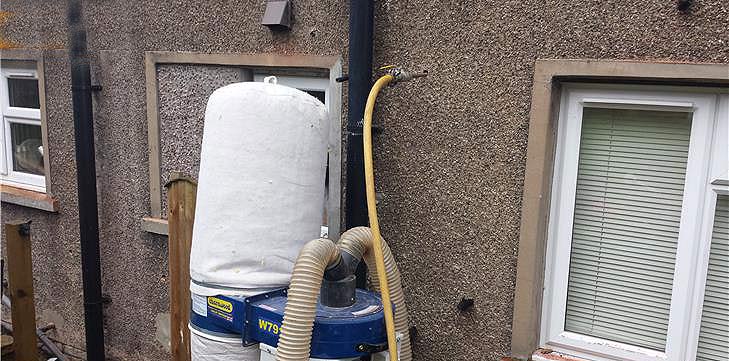 Customer Reviews ...
Cavity wall extraction and insulation. Carl and his team were fantastic! They sorted all the grant funding, they turned up to survey the building on time, they arrived to do the work on time, they completed the works with no mess and talked me through the whole process. They even squeezed into the attic void to get a small section to ensure the job was 100% right. What more could you ask for!


- Customer in Hassocks